Oprah set to release new cookbook
October 28, 2016 by Darcie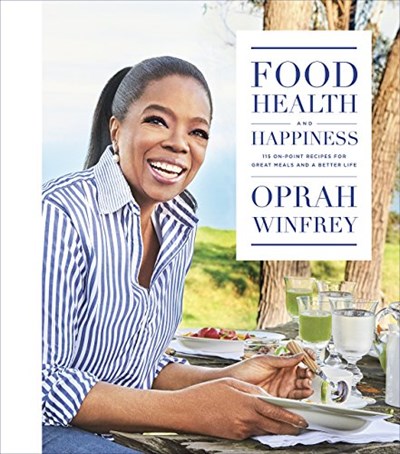 The latest celebrity to jump on the cookbook bandwagon is none other than Oprah Winfrey. Her book, titled Food, Health and Happiness: 'On Point' Recipes for Great Meals and a Better Life, debuts in January, 2017. She's distributing the book under her new (as yet unnamed) publishing imprint.
Given Oprah's proven ability to promote books through her book club, the new cookbook is expected to sell millions. In the book, Oprah will share "not only her struggles with food but also the recipes that have allowed food to be a source of joy for her again." The recipe names from the book's promo indicate that healthy eating is the focus, with titles like "Unfried Chicken","Turkey Chili" and"Farro With Peas, Asparagus, Pesto and Cured Olives".
While this will be the first cookbook where Oprah is the only named author, it's not the first food book linked to her. In 1994, long-time Oprah chef Rosie Daley penned In the Kitchen with Rosie: Oprah's Favorite Recipes, 1996 saw another healthy eating/fitness book called Make the Connection: Ten Steps to a Better Body and a Better Life, and in 2008, The Oprah Magazine Cookbook was released. The latter book featured recipes from many professional chefs and food writers, and included contributions from Marcus Samuelsson and Art Smith. Smith and Daley make appearances in the new cookbook as well.