Cookbook Giveaway – Sweet Sugar Sultry Spice
October 21, 2016 by Jenny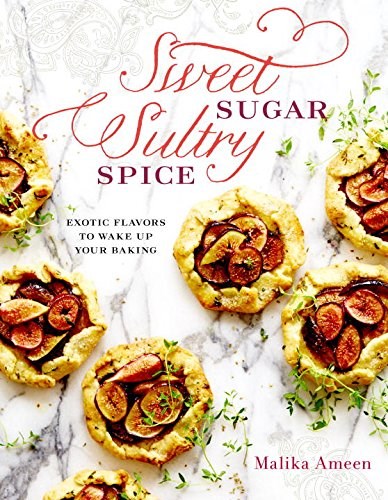 Sweet Sugar Sultry Spice: Exotic Flavors to Wake Up Your Baking by Malika Ameen is sure to be a highly sought after baking title this Fall. Malika is a classically trained pastry chef who will introduce us to a world of exotic spices and flavorings in her debut cookbook.
Every level of baker will benefit from Malika's encouraging instructions and her passion for spice and flavor combinations. 78 varied recipes covering the spectrum of desserts and more are shared along with eye-popping full-page images.
You can read more about Sweet Sugar Sultry Spice in our review and recipe post. Be sure to try the recipe for Perfect Pumpkin Pancakes that will have even the grumpiest morning riser smiling with delight.
We are pleased to offer five copies of this title to our EYB Members in the U.S. (Please note the bonus giveaway mentioned below.) One of the entry options is to answer the following question in the comments section of this blog post:
How do you feel about adding spice or savory aspects to your baked goods?
Please note that you must be logged into the Rafflecopter contest before posting or your entry won't be counted. If you are not already a Member, you can join at no cost. The contest ends November 22nd, 2016. Bonus giveaway: Roost Books is also giving away five copies, and you can enter here and sign up for their newsletter for future cookbook giveaways.