How chefs are tackling the cause of hunger
August 19, 2016 by Darcie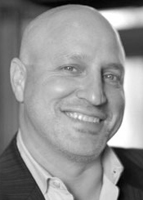 As chefs have become more and more well known to the public, thanks in part to television shows like Top Chef and Chopped, they've started to use their celebrity status to promote causes that are important to them. One of the most prominent causes shared by many in the profession is hunger. It's a natural fit, as it deals with their stock in trade. Edible Manhattan showcases the efforts of several celebrity chefs who are vocal anti-hunger activists.
For decades, chefs and restaurants would participate in fundraisers for charitable groups in their communities. More recently, chefs like Tom Colicchio and Bill Telepan have been using their newly minted celebrity status to speak out on a national and global level to policymakers and others. They are appearing on talk shows, lobbying their elected officials, and writing opinion pieces for major publications.
This activism isn't surprising, says Edible Manhattan: "It's expected that chefs, the rock stars of our time, get involved in the issues of the day like many celebrities-and nothing hits closer to home to someone who cooks for a living than imagining a life without good food." Not everyone is on board with chefs becoming so vocal. In a recent op-ed in the Wall Street Journal, Julie Kelly argued that because of the problems with low wages in the restaurant industry, chefs shouldn't claim a moral high ground on the issue of hunger.
After calling Colicchio out by name, Kelly received a lot of backlash from supporters of chef activism. One such defender is Kevin Concannon, who spent eight years as President Obama's chief of the nation's nutrition programs. "When chefs weigh in, they are rightly viewed as experts on the importance of food in all of our lives," he says.