Cherry on top
July 17, 2016 by Darcie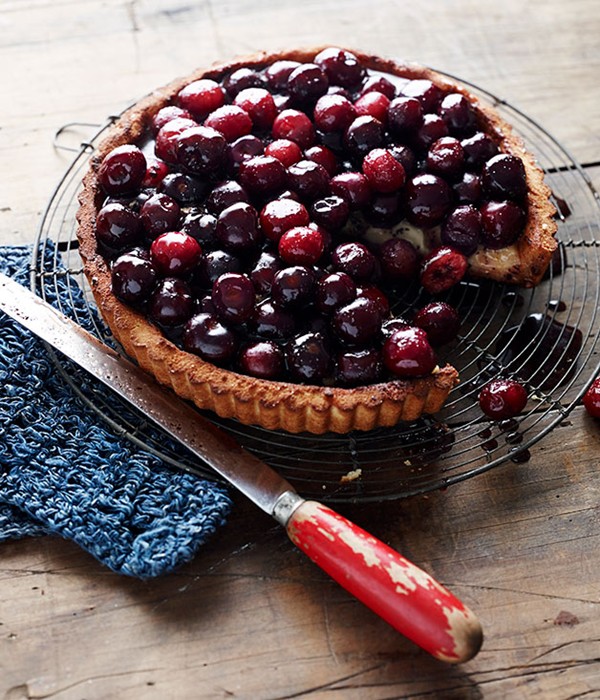 Cherry season is in full swing in the US and Canada. The luscious fruits prominently displayed in the produce section of the supermarket (or, if you are lucky, at your local farmers' market) are just too pretty to pass up. If you aren't sure which varieties are best for which use, Epicurious can lend a hand, with a guide to buying, storing and using cherries.
Even though your market may have many varieties of cherries, there are only two basic types: sweet and sour. Sweet cherries make up the bulk of what's available in the stores, are the best for eating out of hand, and are great in many baked goods and other dishes. Sour cherries are mainly destined for pie or other sweet desserts as they are too tart for snacking.
This year's cherry harvest was earlier than ever, so if you have been contemplating a fresh cherry pie, you may want to act sooner rather than later. Spring arrived abruptly in the major cherry-growing regions, which prompted the plants to ripen almost a month early. "This was the earliest start ever to cherry season," says James Michael, vice president of marketing for Northwest Cherry Growers.
The Epicurious guide offers descriptions of the various types of sweet cherries generally available to most consumers. Once you have decided on the variety, there are tips to making sure you get the freshest fruit. Look at the stems on the cherries and try to find those with intact green stems. The fruits should be shiny, plump and firm. Once you get the cherries home, stick them in the refrigerator as they lose quality much more quickly at room temperature.
Visit the EYB Library for loads of ideas on what to do with sweet or sour cherries. There are over 1,500 online recipesjust waiting for those plump little fruits, including the Cherry pie from Australian Gourmet Traveller Magazine pictured above. Unfortunately, we can't help with pitting.