Father's Day food stories
June 18, 2016 by Darcie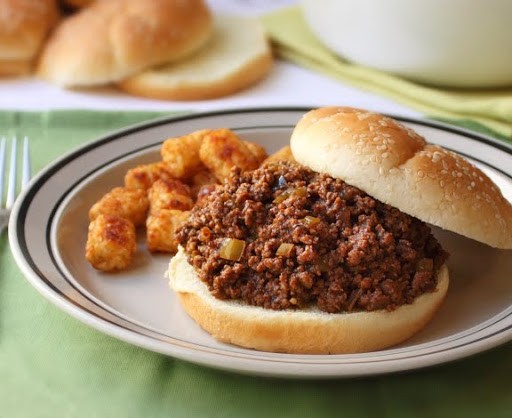 Tomorrow is Father's Day, which people will celebrate with cookouts, trips to a preferred restaurant, or by making Dad's favorite meal. Facebook news feeds will be filled with nostalgic photos of fathers and daughters and sons as those children remember favorite moments with their dads, many of which involve food. If you are a fan of these heartfelt reminiscences, you should head over to The Splendid Table, which is sharing stories of meals with Dad.
The first memory is from cookbook author Pati Jinich, who recalls a Father's Day weekend with her dad spent cooking and eating. She reminisces about watching her dad make breakfast: "As he tied one of my aprons around his waist, he announced, 'I am making the best Huevos a la Mexicana that you have ever tried in your life.' So we chopped just enough onion, fewer tomatoes than I would have wanted, and a lot of jalapeños. As he cooked, he used strange and probably nonexistent terms to describe what made his eggs so tasty: 'See how I am un-rawing the onion and mushing the tomato?'"
Laura Kaliebe, one of The Splendid Table's production assistants, shares her father's love of pie, noting that he was so fond of making pie that it was the first thing he wanted to do when he came home from the hospital following surgery (sounds like a man after my own heart). Readers, too, provide memories of cooking and eating with their dads, which range from chagrin at their father's stubborn insistence on using processed ingredients to foraging for mushrooms together on a camping trip and cooking them in an iron skillet over a campfire.
While my relationship with my father has often been strained, I do have fond memories of helping my dad make his 'famous' sloppy joes, one of the few foods that he made (like most families, in ours my mother did the bulk of the cooking). My dad never followed a recipe, but instead relied on eyeball measurements and innovation, frequently adding a new ingredient but always relying on a few staples like Worcestershire sauce and lots of black pepper. The sloppy joes were never the same as the previous batch but they were always delicious.
What cherished memories do you have of cooking or eating with your father?
Photo of Sloppy Joes from Food Wishes by John Mitzewich