Cookbook giveaway – The Middle Eastern Vegetarian
April 26, 2016 by Darcie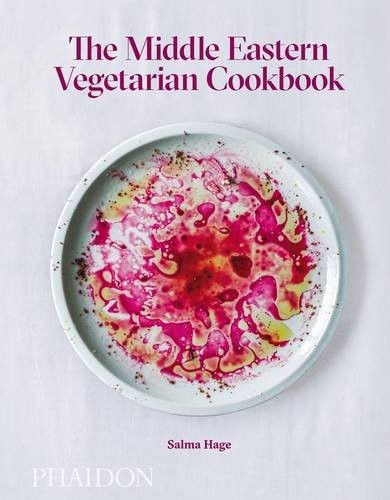 Salma Hage has over 50 years of experience in the kitchen and is regarded as an authority on Middle Eastern home cooking. Her new cookbook, The Middle Eastern Vegetarian Cookbook, seamlessly blends the Western trend of reducing meat consumption with the ancient culture of largely vegetarian, mezze-style dining.
The traditional Middle Eastern diet focused largely on vegetables, fruits, herbs, spices, pulses, grains and legumes. Salma simplifies this increasingly popular cuisine with easily achievable recipes, including many vegan and gluten-free options. You can read more about the cookbook in our author interview with Salma.
We're delighted to offer five copies of The Middle Eastern Vegetarian to EYB Members worldwide. One of the entry options is to answer the following question in the comments section of this blog post:
What is your favorite traditional Middle Eastern ingredient?
Please note that you must be signed into the Rafflecopter contest before posting the comment or your entry won't be counted. If you are not already a Member, you can join at no cost. The contest ends May 24, 2016.

Seen anything interesting?
Let us know
& we'll share it!