It's not too late to celebrate pie day!
March 14, 2016 by Darcie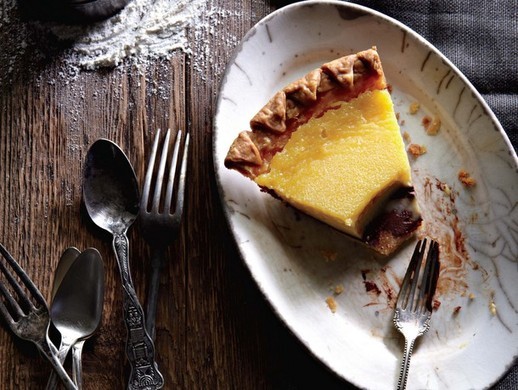 If you write your dates in the US convention (month/day/year), then today is a very special day. This is as close to the numbers of pi, the mathematical constant, as we are going to get for another 100 years. Rounding the first six digits of pi results in 3.1416 – exactly today's date. Rounded date, round pie – it's a perfect match!
Even if you don't write dates in this manner, it's a great excuse to make a pie. If you don't like sweets, there are plenty of savory pies to enjoy as well. In fact, the EYB Library is brimming with all kinds of pie: nearly 4,000 online pie recipes (and that doesn't count other pastries and tarts!).
To get you started, here is a short list of Member favorites:
Corsican pie with courgette flowers from Plenty More by Yotam Ottolenghi
Crack pie from Bon Appétit Magazine by Christina Tosi
Rhubarb (pie plant) pie from United States of Pie by Adrienne Kane
Goodwill rainbow pie from Jamie Magazine by Anna Jones
Heirloom tomato and cheese pie from Fine Cooking Magazine by Ruth Cousineau
Dahlia triple coconut cream pie from The Dahlia Bakery Cookbook by Tom Douglas and Shelley Lance
Salted caramel apple pie from The Back in the Day Bakery Cookbook by Cheryl Day and Griffith Day
Black bottom lemon pie from The Four & Twenty Blackbirds Pie Book by Emily Elsen and Melissa Elsen (pictured above)