Can eating chocolate improve brain function?
February 28, 2016 by Darcie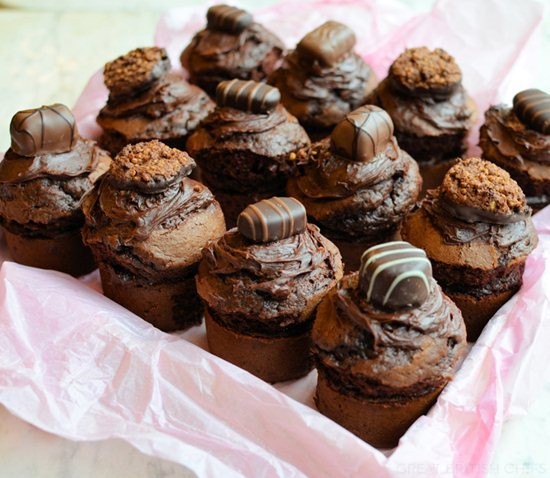 Most health studies end up stating that the foods we love are bad for us and we shouldn't eat them. Not so a recent study published in the journal Appetite, which says that eating chocolate is linked to improved cognitive function. Even better, the results of the positive effects of chocolate consumption occur "irrespective of other dietary habits."
Researchers took a second look at data collected during an earlier study conducted in Syracuse, New York, where information was collected on dietary intake and risk factors for cardiovascular disease for area residents. During the study, participants completed various tests that measured cognitive function. "More frequent chocolate consumption was significantly associated with better performance on [tests inluding] Visual-Spatial Memory and Organization, Working Memory, Scanning and Tracking, Abstract Reasoning, and the Mini-Mental State Examination," researchers said.
The good news for chocolate lovers doesn't end there. Another study recently found that eating chocolate may help you to lose weight. Neuroscientist Will Clower posits that allowing a small amount of quality chocolate to melt on your tongue 20 minutes before a meal can trigger the hormones in the brain that let you know you are full, reducing the amount of food you subsequently eat.
Photo of "Chocolate box" chocolate cakes from Great British Chefs – Blog Recipes by Karen Burns-Booth