Cookbook giveaway – A Free Range Life: Winter Goodness
May 11, 2015 by Darcie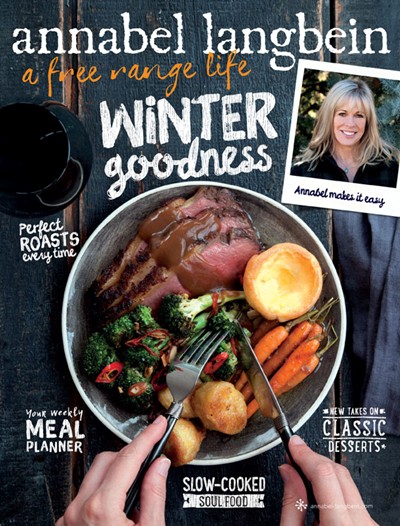 In her latest cookbook, A Free Range Life: Winter Goodness, Annabel Langbein takes a lighter approach to roasts and gravy, slow-cooker meals and winter cakes and puddings. She attempts to streamline and simplify winter cooking to give it the same easy mood that we love about summer. In addition to over 130 new recipes, A Free Range Life: Winter Goodness is packed with tools, tips and tricks to take the stress and boredom out of deciding what to eat in winter.
We're delighted to offer five copies of the cookbook to EYB Members in Australia and New Zealand. One of the entry options is to answer the following question in the comments section of this blog post:
Which winter comfort food is your favorite?
Please note that you must be signed into the Rafflecopter contest before posting the comment or your entry won't be counted. The contest ends June 8, 2015.