Cookbook giveaway – Yogurt Culture
April 29, 2015 by Darcie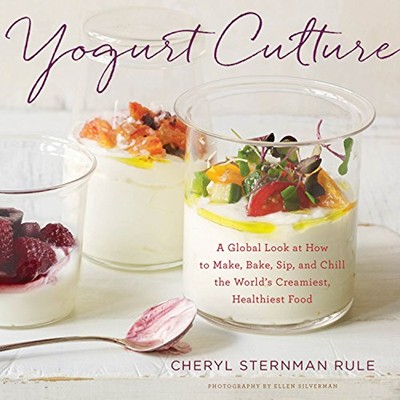 In her new cookbook Yogurt Culture: How to Make, Bake, Sip, and Chill the World's Creamiest, Healthiest Food, award-winning food writer Cheryl Sternman Rule presents 115 flavorful recipes, taking yogurt farther than the breakfast table, lunchbox, or gym bag. Rule strips yogurt of its premixed accessories and brings it back to its pure, wholesome essence.
You can learn more about the book and Rule's perspective on the cookbook writing process, including how the journey led her to create a new website (Team Yogurt), in her EYB guest blog post.
We're delighted to offer 3 copies of Yogurt Culture to EYB Members in the U.S. only. One of the entry options to answer the following question in the comments to the blog post:
What's your favorite recipe that uses yogurt as an ingredient?
Please note that you must enter the comment after signing into Rafflecopter or your entry won't be counted. The contest ends June 3, 2015.