Cookbook giveaway – Steeped
April 20, 2015 by Darcie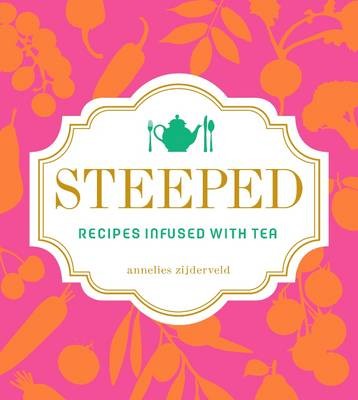 Tea is not just for drinking anymore, thanks to Annelies Zijderveld's new cookbook, Steeped: Recipes Infused with Tea. Zijderveld finds inventive uses for tea in everything from morning eats to evening sweets. Romance your oat porridge with rooibos, jazz up your Brussels sprouts with jasmine, charge your horchata with masala chai! You can learn more about the book in our author interview, and don't forget to check the calendar of events for book tour details.
We're delighted to offer five copies of Steeped to EYB Members. One of the entry options is to answer the following question on the blog post:
What's your current favorite recipe that uses tea?
Please note that you must enter the comment after signing into Rafflecopter or your entry won't be counted. The contest ends May 18, 2015.