Who invented the pavlova?
October 17, 2015 by Darcie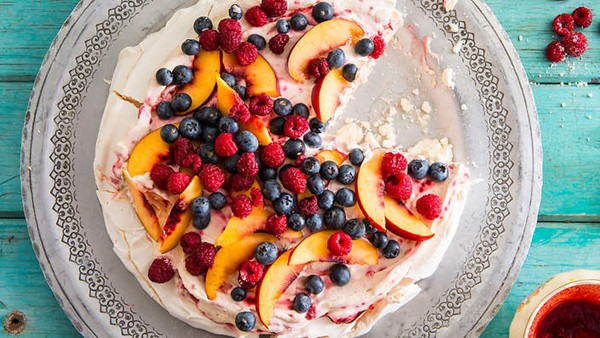 The question of the pavlova's origin has long been contested. While there is little doubt that it was named for Russian ballerina Anna Pavlova, there has been controversy about where the dish was invented. Australia and New Zealand both claim to be the country of origin. New Zealanders thought they found definitive proof in 2008 that the pavlova was invented in that country in 1927, but new research says that the dish actually belongs to the Americans and the English, via the Germans.
Dr. Andrew Paul Wood (a New Zealander) and Annabelle Utrecht (an Australian) have "been tracing the origins of the dish for two years. They can 'categorically state' the modern pavlova began life as a German torte, eventually travelling to the US where it evolved into its final form." In their research, they came across about 150 pavlova-like meringue desserts, typically served with cream and fruit, prior to 1926. They also found more than 50 other dishes named after Pavlova dating prior to 1927. "The idea that it was invented in New Zealand or even Australia is a total fiction, as is the notion that the first pavlova desserts are of Antipodean origin," Wood says.
Wood and Utrecht began their research after a mutual online friend claimed Annabel Langbein as a favourite Australian food writer. Wood said, "You're trying to claim her, just like the pav". The standard origin argument began, and the two began exchanging private messages. Both of them took it upon themselves to prove the other wrong. As they delved deep into the research (Utrecht quit her media production job to research pavlova full-time), they discovered that the dish was much older than they thought. Read more about the team's research at goodfood.com.au.
Photo of Nectarine and raspberry Pavlova from Feast Magazine by Matthew Evans