Cookbook giveaway – Classic Recipes for Modern People
May 19, 2015 by Darcie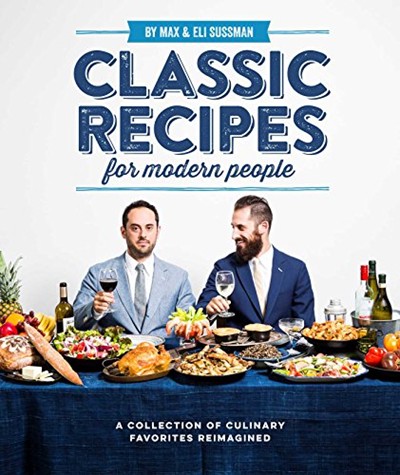 Chef brothers Max and Eli Sussman are back with their fourth cookbook, Classic Recipes for Modern People, featuring over 75 recipes that reimagine classic dishes from their childhood and yours, with a little humor baked in along the way. Get a sneak peek into the cookbook with two sample recipes shared on the EYB blog.
We're delighted to offer 3 copies of the book to EYB Members in the US and Canada. One of the entry options is to answer the following question in the comments section of this blog post:
What classic recipe would you like to see revised?
Please note that you must be signed into the Rafflecopter contest before posting the comment or your entry won't be counted. The contest ends June 15, 2015.