New York: 48 hours and approximately 12000 calories
March 10, 2015 by Susie
So this weekend my 14-year-old and I took a long-anticipated trip to Manhattan. I prepared my usual database of places to eat, and was mildly dismayed to realize that, between old favorites and new must-try's, I had put down 17 restaurants for 5 meals. This, of course, would not do.
I started out fabric-hunting in Little India, where I stopped at KoKum, a relatively new South Indian, for a masala dosa. Now it's my favorite place for dosas. At Kalustyan's – still my favorite spice shop after all these years – I got some dried hominy, dried orange peel, and Aleppo pepper. Then I picked up my son – starving from an afternoon of fencing – and we stopped at his personal favorite, Eddie Huang's Baohaus, where he wolfed down a couple of bao and I had a sarsaparilla soda.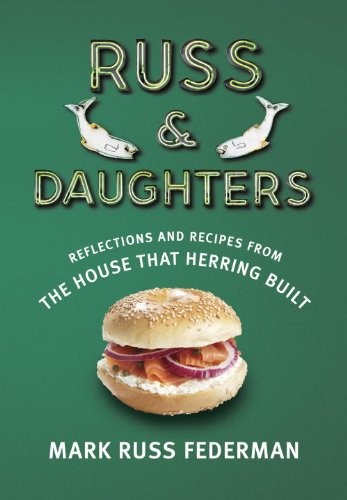 Then we headed down to Chinatown, where we conducted an experiment in comparative soup dumplings (Shanghai Cuisine vs. 456 Restaurant) in which the newcomer, 456, won by a nose. We picked up a dozen pork buns on Mott Street and then wandered off and got lost in the non-tourist part of Chinatown, finally ending up at a literal hole in the wall (Lam Zhou) where we sat at a tiny counter in a tiny corridor and ate beef noodle soup with handpulled noodles, back to back with the noodle-maker himself. The pounding of dough on marble shook our bones. The noodles were chewy, irregular, and divine. On the way back to the train we stopped at the one and only, incomparable Russ & Daughters to pick up whitefish and gaspe nova and matjes herring.
The next day our equally food-obsessed host packed us prosciutto sandwiches ("just in case") and we headed straight to Chelsea Market. I methodically demolished a truffled mozzarella crepe and a straciatella gelato. We somehow managed to escape after purchasing only: 3 speed pourers for my oil bottles, some dried porcini, a set of edible ink markers for decorating iced cookies.
All restraint was left behind at dinnertime, which we spent in Koreatown (chosen for proximity to train home) and had a blowout in the form of Korean pork belly barbecue. And then we got on the train. I, at least, felt certain I would not need to eat again for 3 days.
But Noah needed a burger an hour later.