Challenging conventional wisdom on peanuts
February 23, 2015 by Darcie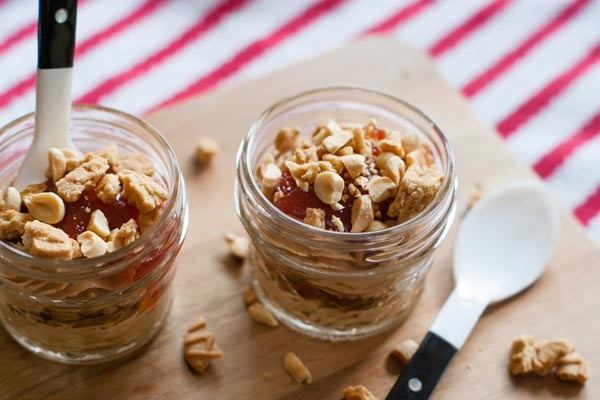 Peanuts can be found in many foods ranging from appetizers to main dishes to desserts. A rise in peanut allergies in recent years has put a damper on the legume's popularity. As a result of this rise, many pediatricians and allergy specialists advised against feeding peanuts to babies. However, a new study carried out by King's College London suggests that feeding peanut products to infants as soon as they eat solid foods may actually prevent peanut allergies.
The study, named Leap (Learning Early About Peanut Allergy), "enrolled 640 children aged 4-11 months from Evelina London children's hospital who were considered at high risk of developing a peanut allergy because they had severe eczema and/or were allergic to eggs." Half the children received foods containing peanuts three times per week, while the other half avoided peanuts. The results defied conventional wisdom. By the time the children were five, less than 1% of the children who had regularly eaten peanuts throughout the study were allergic to them versus 17.5% of the others.
The study's authors believe it is important to get most babies eating some form of peanut snack or food as early in their life as possible. "We believe the window of opportunity to intervene is a very narrow one," said lead study author Professor Gideon Lack. He stressed, however, that it should be done safely. Babies should not be given whole peanuts, but they can have smooth peanut butter or peanut snacks that will not cause choking. Children at high risk of developing peanut allergies because of other allergies or conditions should also be tested prior to introduction to peanut products.
The researchers are now beginning another study to determine if other allergies are also caused in part by the avoidance of certain foods. The Eat study (Early Acquisition of Tolerance) at St Thomas' hospital in London "aims to prevent children from becoming allergic to eggs, milk, sesame and fish as well as peanuts."
Photo of Peanut butter and jelly parfaits from indexed blog Bake at 350 by Bridget Edwards