Under pressure
February 3, 2015 by Susie
I know, I know, it's a completely ridiculous question. What does that even mean?
I ask because this season has been remarkably light on slow cooker books, which I had always thought of as a 4-season staple of the cookbook industry. I'm as devoted to my slow cooker as ever, but right now it's mostly being used as a sous-vide machine for yogurt and buttermilk.
I haven't yet sprung for a pressure cooker. In fact, it may be the one single gadget my kitchen lacks.
But that intrepid pair, Bruce Weinstein and Mark Scarbrough, may convince me otherwise with their forthcoming The Great Big Pressure Cooker Book. Lamb stew in 20 or 30 minutes? Seriously? Black beans in 18 minutes?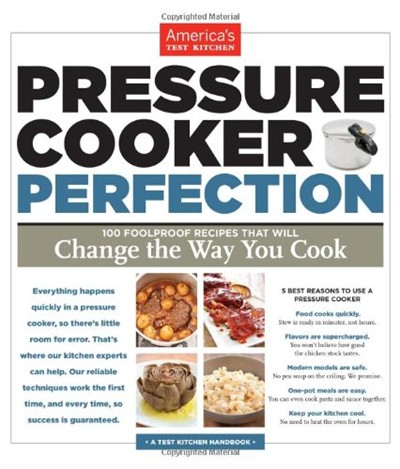 When you think about it, slow cookers and pressure cookers are simply different responses to the same problem: a chronic shortage of prep time before the dinner hour. Do you deal with that shortage by anticipating it? Or do you wait till the last moment and scramble around for an answer? (Another way to put it: Do you clear out your roof gutters by Labor Day? Do you buy your Christmas tree on December 10th or 24th?)
Considering how much of a scrambler I am, it's surprising I haven't considered getting a pressure cooker till now. I guess, in theory, since I work at home, I should never need a shortcut to dinner because I can start hours in advance if I want. Somehow it doesn't work out that way, though.
So, poll: do you own a pressure cooker? Do you use it all the time? And – most importantly – do you regularly resort to a pressure cooker cookbook to use it?