The first rule of Soup Club
January 17, 2015 by Darcie
What do you do when busy schedules prevent you from staying in touch with friends and making meaning contributions to each other's lives? If you are Courtney Allison, Tina Carr, Caroline Laskow, and Julie Peacock, you start a Soup Club. Indexed blog Leite's Culinaria shares the heartwarming story of the four friends, who decided that once a week each would whip up an extra-large batch of soup and deliver it to the others as a way to stay connected.
Their project has now turned into a book, simply named The Soup Club Cookbook. More than just a collection of recipes, the authors have created "a guide for starting your own Soup Club-the logistics (there are just a few), the essential tools (ditto), and stories (to caution and inspire)." The book leads you through the who, what, when, and where of the process, providing tips like how to estimate quantities and alerting you to potential pitfalls.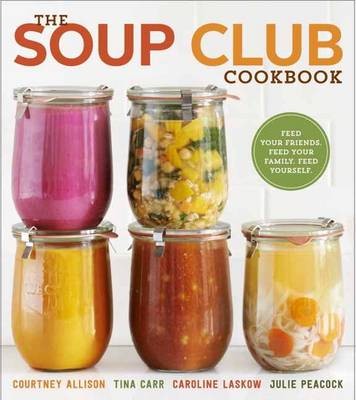 While this Soup Club requires delivering the soup to each person, if you start a work Soup Club you only have one delivery to make. You also get treated to a great lunch once a week or so, depending on how many people are in the club. It's a great way to combat the boring lunch blues.
Have you ever participated in a Soup Club?
Photo of Tomato-fennel soup with Brie toasts from The New York Times by Melissa Clark