Cheese, cheaper
January 14, 2015 by Darcie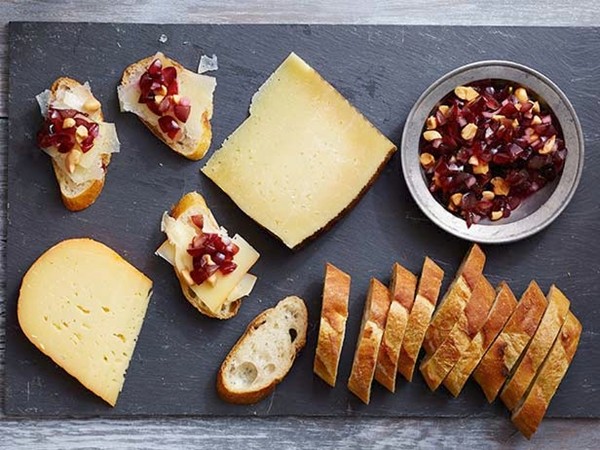 For many of us cheese lovers, buying a hunk of our favorite fromage can put a pinch on our pocketbook. That's why it's great to find a less expensive substitute that will satisfy our flavor craving without breaking the bank. Indexed magazine Food & Wine is here to help with four legendary cheeses with cheaper (but still delicious) alternatives.
The listing of alternatives comes in an article about a new restaurant focusing on cheese in Portland, Oregon. There, cheese guru Steve Jones is opening Chizu, which features a carefully curated selection of gourmet cheeses. Jones' plan is to provide all cheese lovers access to the best of the best. "It's a way to sample cheeses that might otherwise be unattainable," he says. "You might not be able to afford a whole wedge, but you can handle a 1-ounce portion for six or seven bucks."
If you are a fan of Vacherin Mont d'Or, a smoky, funky raw cow's milk washed rind cheese made in Switzerland and France, Jones recommends trying an American knockoff: Jasper Hill Winnimere. Says Jones, "You still get a lot of the smoky, bacon fat notes, but with the Winnimere you get more of the spruce bark flavor. And there's a real bright fruity flavor-almost like mulberries."
For those who love Ubriaco alla Birra Rossa, an aged cheese from northeastern Italy whose name is Italian for "dunk of red beer," Jones recommends the widely-available Sartori Bellavitano. "This American take out of Wisconsin is washed in the New Glarus raspberry beer," he says. "It is a touch fruitier, with tart, lambic notes, and it's about a third cheaper."
Many cheese lovers have long praised Grana Padano as a substitute for pricey Parmigiano-Reggiano. Grana Padano is made in a similar manner to the parm, with a nutty flavor that contains hints of browned butter and fruitiness. And for those who love the herbed cheese spread Boursin, you can find several knock-off recipes that promise a similar taste for far less money.
What's your favorite frugal fromage substitute?
Photo of Cheese plate with grape tapenade from Food Network Magazine