New leaves turning all around
January 6, 2015 by Susie
For the last few days the thud of packages on the porch has subsided. The fall cookbook surge is over, and the last Christmas stragglers have arrived (a bit too late for their intended recipients). The publishing offices have opened again, but it'll be a few days before the review copies start arriving again. So I thought – just for fun – I'd have a look at what's selling on Amazon.
Mostly, it's exactly what you expect: anything with "healthy" or "clean" or "Paleo" (which seems to have become a synonym for "healthy," if not quite "clean"). There are vegan books, too. But the theme is pretty clear, with no-nonsense titles like The 21-Day Tummy Diet Cookbook and The Healthy You Diet: The 14-Day Plan for Weight Loss with 100 Delicious Recipes for Clean Eating and Low Carb, High Fat Food Revolution: Advice and Recipes to Improve Your Health and Reduce Your Weight. People may not be eating exactly the same thing, but mostly their goals are identical: to be healthier and to weigh less, hopefully at the same time. Even this year's leading slow-cooker book invokes the magic word in its title: Healthy Slow Cooker Revolution.
There are two other types of cooks represented in January's selections. One – rather unexpectedly – is the group I like to think of as New Lovers. They're starry-eyed, they've just discovered each other, and Baby, It's Cold Outside. Eating out is just one more distraction they don't need. Hence, books like Date Night In: More than 120 Recipes to Nourish Your Relationship and The Newlywed Cookbook: Cooking Happily Ever After.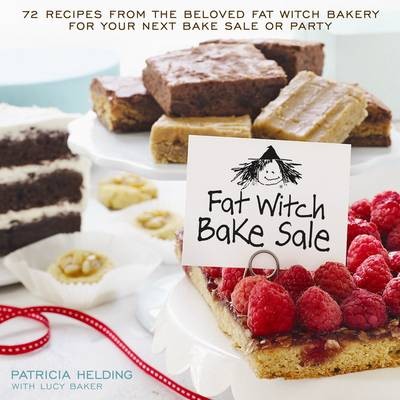 And then, there are the bakers, who I think I admire above all. They're my kind of people, hovering by the oven all day while the snow drifts down outside the kitchen window, producing gilded treasure that perfumes the house and warms the belly. The Fat Witch Bake Sale continues to tick along nicely. And, of course, Chocolate-Covered Katie: Over 80 Delicious Recipes That Are Secretly Good for You, which does its best to have it both ways.
Personally, if I have any resolutions at all this New Year's, it's to use up all the extra everything in my fridge and freezer. That includes piles of frozen protein, 3/4-full mystery condiments from various testing experiments, and loads of plastic-wrapped cookie dough from the last month's cookie blowout (yes, we ended up making stroopwafels, La Befanas, The Ischler, sand tarts, reindeer cookies, double dark chocolate cherry cookies, and assorted chocolate chip batches from my son). Call it the Housecleaning Diet, or the 21-Day Freezer Plan. Whatever it is, I'm not taking out that bathroom scale till at least February.