Risking it all on feast day
December 23, 2014 by Susie
So I'm trying a completely new recipe for Christmas this year – Andrea Nguyen's Peking duck from her vietworldkitchen.com blog. That is how I found myself in the kitchen last night inflating two ducks with my exercise ball pump, in preparation for three days of cooling and drying. I practiced a wide repertoire of outraged quacking noises as I did it, largely for the benefit of my son, who was trying to bake cookies a few feet away.
"How hard can it be?" has been my guiding principle for too many years to count. It's a pure triumph of hope over experience – for me, it's pretty normal to risk all by trying a new recipe when any normal person's instincts are calling for something safe, traditional, and comforting. Christmas dinner is usually duck or goose, both birds I cook so rarely that even if I did the same exact recipe every year, I would have forgotten how to do it in between. Muffled curses are common, smoke alarms often go off, and it is not unheard of for a slippery, fatty bird to hit the floor and be surreptitiously cleaned up before the next step.
Still, I think I enjoy the sense of adventure – the slight but definite chance that disaster will strike and we'll have to do some last-minute McGyvering. Or even order a pizza. I enjoy cracking the spine of a completely untried book on the morning of December 25th and crossing my fingers. So, in that spirit, here are a few 2014 ideas to try for your big showpiece.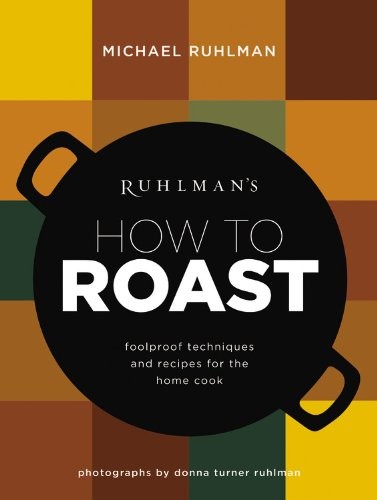 You could go the Fred Flinstone route and try Michael Ruhlman's Standing Rib Roast from this year's How to Roast. You could try Gabrielle Hamilton's Roast Suckling Pig with Black-Eyed Peas and Pickled Tomatoes. You could make Wild Boar Strozzapreti from Flour & Water, because why stop at making your own pasta?
For dessert, why not make Dorie Greenspan's Gingerbread Bûche de Noël from Baking Chez Moi? Or Niamh Shields' Salted Caramel Christmas Truffles? Wash it all down with a Fire in the Orchard cocktail from Sean Brock's Heritage. All you'll need is: green-skinned apples, sugar cubes, apple bitters, jalapeño chiles, bourbon, applejack, Cointreau, pickled jalapeño brine, cinnamon sticks, and a handful of hickory chips.
Whatever you do, enjoy it with a carefree heart. How hard can it be?
[Exits left, to the sound of smashing crockery.]