Straight outta Brooklyn…
November 18, 2014 by Susie
A while back I noticed a new adjective creeping into my cookbook reviews. "The latest Brooklyn bakery book". "Yet another Brooklyn bistro book". "Another hip Brooklyn-based title from [X] Press." So – just for fun – I thought I'd map out just a few of the little retail establishments from this tiny, influential corner of the world that are gracing the cookbook world with their contributions.
It's not news that Brooklyn is the displaced epicenter of New York's creative types – the artists, cooks, and would-be agrarians of the millenial generation. 40 or 50 years ago you might have found them in the lofts of SoHo, and before that in the West Village. But today's bohemians are a little different – they're entrepreneurs, as adept at selling their art as making it.
And what talent lies in Brooklyn! A typical "Brooklyn book" is a bit below-average size, but it's got great photographs and smashing design. It may not have more than 75 recipes, but there's bound to be smart, witty text – sidebars, headnotes, tips and quotations – on nearly every page. Who says that bachelors' degree in humanities is going to waste!?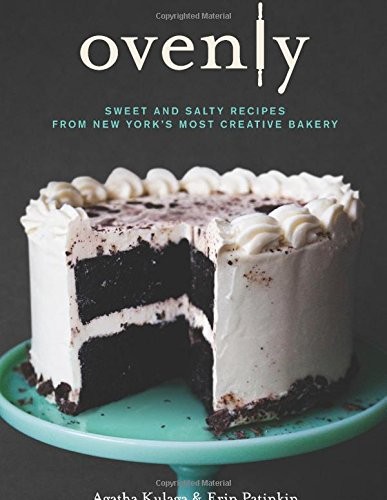 The baking books deserve a special mention, because so many of the recipes can be reproduced at home. In general baking books are a good bet when it comes to reproducibility (except for maybe the fancy cake-decorating books), since few bakers just toss out their measuring spoons and scales and wing it. From 2008's The Sweet Melissa Baking Book to this year's Ovenly, I've found the Brooklyn baking books to be charmers and, in some cases, keepers.
The brewery books don't quite make up their own genre,at least not yet. But there is a title that offers a tribute to some of the creative mixology. going down in the borough. Brooklyn Spirits offers portraits of distillers, vintners, brewers, and bartenders, and just reading it is enough to leave you a little buzzed, either from the alcohol or the irony (try a "Werewolf Bar Mitzvah" or – for real – "Another Pretentious Brooklyn Cocktail.")
Just for yucks, here's the short list I compiled of cookbooks hailing from Brooklyn eateries all within the same couple square miles. Please feel free to add more, as I'm sure I've missed tons.