Cocktails and tea together
October 30, 2014 by Darcie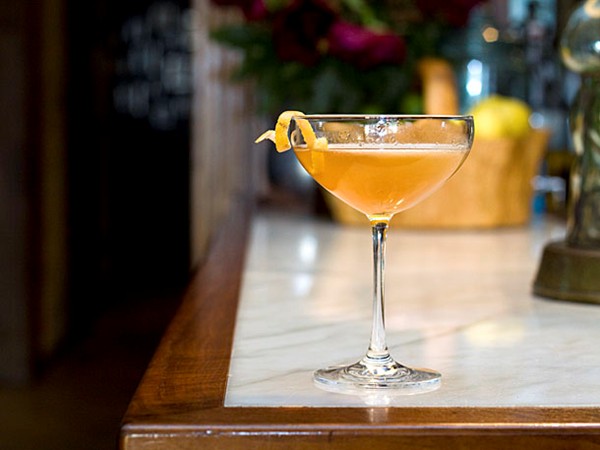 It will likely not come as a surprise to learn that recipes for drinks with alcohol outnumber non-alcoholic beverages in the EYB Library by nearly 3 to 2. Now a growing movement meshes the non-alcoholic beverage world with the world of cocktails: adding tea to liquor, unleashing sophisticated flavor combinations. The Minneapolis Star Tribune reports on the trend.
Jesse Held, "cocktail czar" at several Twin Cities-area bars, is a fan of combining tea with alcohol. "Tea has such a complexity where you don't need a lot of different ingredients to achieve a pretty cool cocktail," he says. Held's menus include tea-infused drinks ranging from an Earl Grey tequila Old-Fashioned to gin and vodka sour riffs featuring rooibos and green tea, respectively. While infusions can take six to ten days to mature, clear spirits like vodka and gin draw in flavors more quickly and can be sometimes be steeped in a matter of hours.
Gin enjoys a particular affinity with tea. Held notes that gin has a lot in common with tea as flavors like lemon peel and coriander are common to both products. In addition to infusions, Held also utilizes tea syrups, combining hot tea with equal amounts of sugar to dissolve the sweetener. The syrup is cooled before use. Tea bitters are also being explored.
While the trend of using tea in cocktails may be growing, it's not altogether a new idea. Alcoholic drinks from the dawn of the cocktail era have used tea as an ingredient for over two hundred years. Artillery punch, which dates back to the 1700s, is one example, and tea toddies have also been around for some time. Have you enjoyed tea in a cocktail?
Photo of Sepia's death & taxes from indexed blog Serious Eats