Cookbook giveaway – How to Roast
October 21, 2014 by Darcie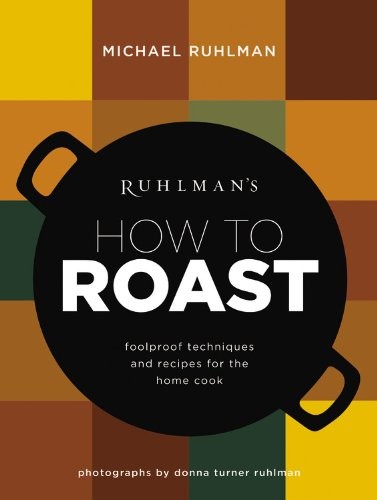 Michael Ruhlman begins a new series of "how to" cookbooks with How to Roast, a treatise that provides clear, no-nonsense advice on a fundamental cooking technique. "Of all our cooking terms," Ruhlman writes, "sautéed, grilled, poached, broiled–I believe roasted is the most evocative adjective we can attach to our food, conjuring as it does ideas of deep rich flavors and delicious browning." You can read an excerpt from the book to get a flavor for the practical guidance Ruhlman dispenses to accompany the book's 20 recipes, illustrated by dozens of color photographs depicting both step-by-step instructions and gorgeous finished dishes.
We're delighted to offer five copies of How to Roast to EYB members in the United States and Canada only. Click on the contest below to view all of the entry options. Please note that while one option is to answer a question in the comments, you must enter through Rafflecopter or your entries won't be counted. The contest ends November 18, 2014.
Seen anything interesting?
Let us know
& we'll share it!