Faster! Easier! Simpler!
September 15, 2014 by Susie
At the end of this month, Nigel Slater's Eat will be published (in the U.S., anyway. I think it came out in fall of last year in the UK). I'm a fan of most Slateriana, so when the book arrived this week, I dove right in. Instead of the usual Slater ramblings in lush prose, I found a trim little volume chock full of 5- or 6-ingredient recipes.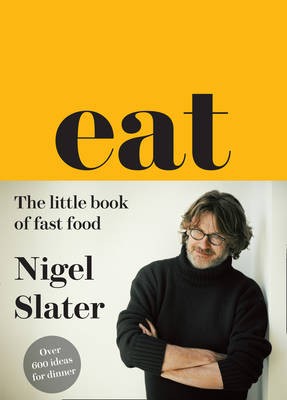 First of all, I was charmed by the format. And I like books that encourage you to believe inspiration – lots of it – is right around the corner, even in the most apparently boring fridge.
But the second thing that occurred to me was that this book, the "easy" book, was a familiar friend and almost its own genre. The easy book is never an author's first book. Often the first is an ambitious book, filled with memoir-y anecdotes and an eclectic range of recipes, to introduce the author to the public. Then there's a book about a specific technique or ingredient or region the author loves. And then, after a while, you get the easy book. (For restaurant chefs, it goes restaurant book – at-home book – cooking with kids or for a crowd.)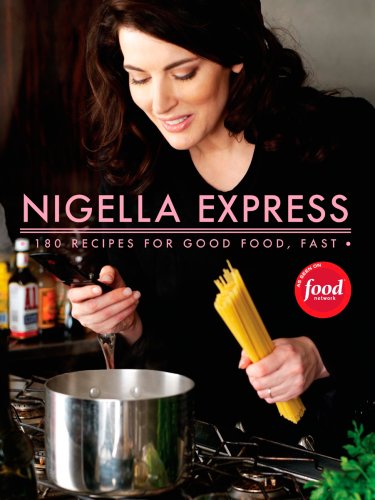 It didn't actually work that way for Slater. But if you look around, you'll notice that most well-known chefs have an Easy or a Fast book on their list. There's Nigella Express. There's Mario Batali's , Molto Italiano (Actually there are three Molto books, all "simple" or "easy".) Jacques Pépin, Sara Moulton, Jamie Oliver, Melissa Clark – all cooks of varying renown. But each one's gotten their Easy on at one point or another.
I always love these books, but for some reason they don't end up on the downstairs use-it-all-the-time shelf. I don't know why – goodness knows I could use a bit more Easy in my life. But it always seems like the books that end up getting loved to bits in my kitchen are the highly focused or long-labored-over, Trust Me, I'm Authoritative books.
How about you? Are there any Quick, Fast, Easy, or Simple books you just can't do without?