Here come the blog books!
August 19, 2014 by Susie
Maybe it's my imagination, but August and September seem to be a fertile time for new book offerings from food bloggers – they're popping up like mushrooms after a summer storm. The blockbusters may come in October and November, with their glossy promotion packets and glitzy launch parties. But now's the time for scrappy, interesting, web-to-print forays, and three bloggers of my acquaintance our coming out with books so fresh the ink has yet to dry.
First in the lineup is The Messy Baker, from Charmian Christie, who does her best to take anxiety and fear of failure out of the kitchen both in her blog (www.themessybaker.com) and her app (Kitchen Disasters and Fixes). Her snappy, stylish paperback isn't just sweets, though. It's got just about everything you might expect from an oven (pizza, muffins, granola bars, pie) as well as a few you don't (gremolata, crepes).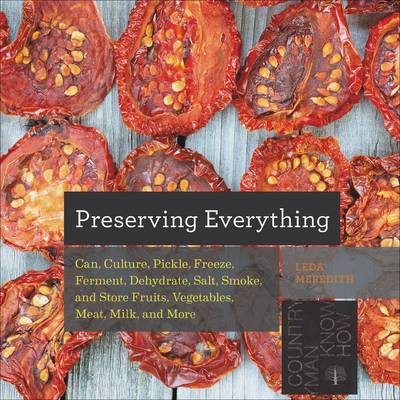 The other two blog titles I've got my eye on have been published in the last few days. One is Preserving Everything, from foraging expert (and, to me, friend-of-a-friend) Leda Meredith. Can Meredith really make real-life Aunt Ems out of us end-of-summer slackers? We'll see. And then there's Flourless from Nicole Spiridakis, my colleague from the much-missed NPR Kitchen Window column. Nicole's Kitchen Windows columns matched vegetarian, vividly shot recipes with an easy humor, and I'm hoping/expecting a gluten-free riff on the same sensibility with this book.
Are there bloggers you follow whose books you're waiting for? Chances are, they're in the offing…