Cookbook giveaway – Egg
April 14, 2014 by Darcie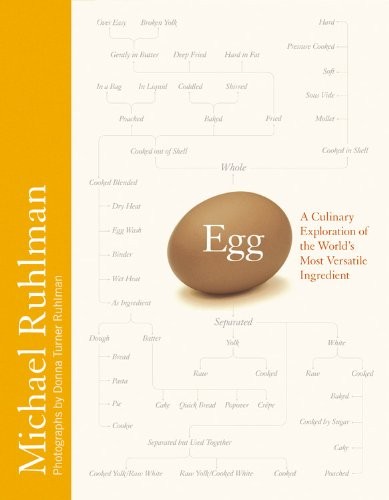 Michael Ruhlman is back with a cookbook featuring a food that has been popular around the world for centuries. Egg is an homage to an ingredient vital to many dishes that also fares well on its own in many different preparations. EYB is pleased to offer three copies of the book.
Discover Ruhlman's thoughts about the versatile egg in his EYB interview.
For your chance to win a copy, just answer the following question: What is your favorite dinner recipe that prominently features eggs?

Additional rules are:
Please make certain you have signed in to the EYB website (you don't have to be a paid member). This ensures that we have your email address and can get in contact with you.
The giveaway will expire in 4 weeks on May 12, 2014.
This contest is now closed. The 3 lucky winners, selected by random number generator, are dmkxr9, LilyB612, and ShefsKitchen.