Cookbook Giveaway – Eggs on Top
March 25, 2014 by Darcie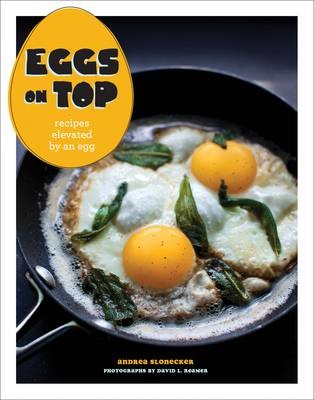 The latest cookbook from Andrea Slonecker tackles a subject both humble and honored. Eggs on Top explores the variety of ways that eggs can elevate a dish. We're delighted to offer five copies of the book.
Andrea talked with us about her cookbook, egg trends, and plans for two more cookbooks.
To win a copy, just answer the following question: what is your favorite dish that prominently features eggs?
Additional rules are:
Please make certain you have signed in to the EYB website (you don't have to be a paid member). This ensures that we have your email address and can get in contact with you.
The giveaway will expire in 4 weeks on April 22, 2014.
This contest is now closed. The 5 lucky winners, selected by random number generator, are sgump, lsgourmet, Karincs, LilyB612, and PatriciaW.