January 2014 Cookbook Roundup
January 27, 2014 by Susie
Every month Susie Chang reviews new cookbook releases and notes trends in the United States. And she may also occasionally throw in a review of a "not-quite cookbook." And for our non-U.S. members, Jane and Fiona provide similar reviews for new U.K., Australia, and New Zealand releases.
__________________________________________________________________________
U.S.A.:
That silence you hear? It's cookbook publishers, not taking any risks in December and January. The big books all came out in October and November, and now it's time for the gifty books, the single subjects, the cute ones stacked high on the impulse-buy table by the checkout. I've found a few significant titles in the stack. Apart from a few brave chocolate and beer books and international series cookbooks ("Classic Recipes of…"), the list caters heavily to rueful, bathroom scale-conscious January. Special diets dominate- whether gluten-free, Paleo, wheat-free, what have you. Even a slow cooker book I saw took an apologetic qualifier, dubbing itself a "skinny slow cooker" book.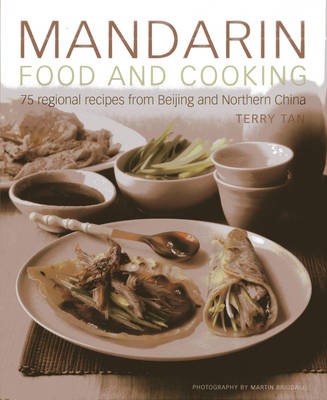 Mandarin Food and Cooking: 75 Regional Recipes From Beijing and Northern China, by Terry Tan: The next installment in Tan's beautiful China series – bring on the meats and stuffed buns!
The Great American Slow Cooker Book: 500 Easy Recipes for Every Day and Every Size Machine, by Bruce Weinstein and Mark Scarbrough: This veteran pair of cookbook authors is back with an all-purpose collection of slow-cooker recipes scaled for different-sized crowds.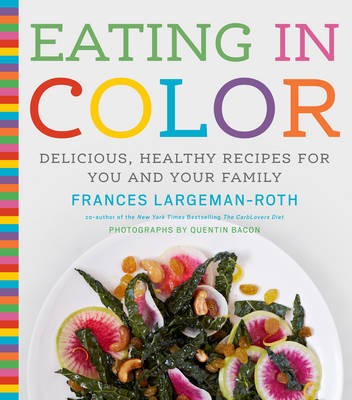 Eating in Color: Delicious, Healthy Recipes for You and Your Family, by Frances Largeman-Roth and Quentin Bacon: An attractive re-packaging of everybody's New Year's resolutions for the person who has the most power to actualize them.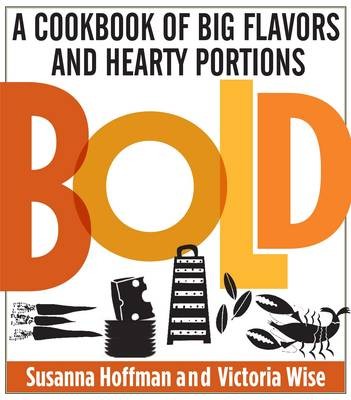 Bold: A Cookbook of Big Flavors, by Susanna Hoffman and Victoria Wise: With its release date of New Years' Eve, I'm afraid this book will fall into a publicity wormhole and certainly miss the year-end roundups – a shame because these recipes from a pair of former Chez Panisse chefs teem with vivid color and flavor from all around the world.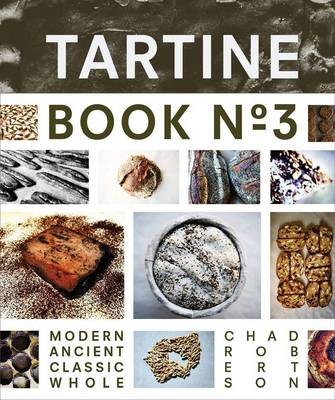 Tartine Book #3, by Chad Robertson: Number 3 brings ancient grains to the exacting baker. Now, you too, can make bread from sprouted quinoa. Make sure you're serious – measurements are only in baker's percentages and metric weights!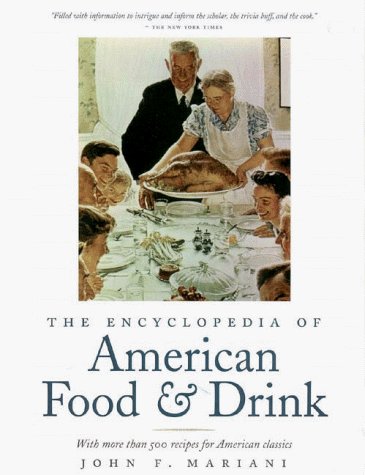 Encyclopedia of American Food & Drink, revised edition, by John Mariani: An A to Z guide – somewhat eclectic and occasionally charming, with thorough coverage of essential topics like lunch counter slang ("Bossy in a bowl" for "beef stew", "sinkers and suds" for "doughnuts and coffee"). You won't find "food truck" or "sous vide" here.
Nom Nom Paleo: Food for Humans, by Michelle Tam and Henry Fong: Lots of step-by-step photos and cartoon graphics make this irreverent offering the choice for visually oriented Paleo dieters. Fun to use but not too challenging, this one has Gift for Recent Graduates written all over it.
Lose the Wheat, Lose the Weight, 30 Minute (or Less!) Cookbook, by William Davis: The bestselling doctor returns with what will surely be a best-selling sequel. I'm betting that "Lose the Wheat, Lose the Weight Cooks for A Crowd" and "Lose the Wheat, Lose the Weight Desserts" are next in line.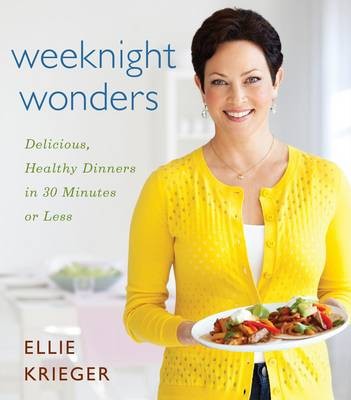 Weeknight Wonders: Delicious, Healthy Dinners in 30 Minutes or Less, by Ellie Krieger: The Food Network star has a long string of very similar books to her name – all of which could just as legitimately carry the "30 Minutes or Less" label. Nevertheless, expect this one to command just as many fans as the others.
Whole-Grain Mornings: New Breakfast Recipes to Span the Seasons by Megan Gordon: The book includes sixty-five sweet and savory recipes for wholesome whole-grain breakfasts, including granola, warm porridges, muffins, savory tarts and eggs. Don't forget you can win a copy of this book by entering our contest on the blog – contest closes Feb 12.
Some December/January trends: Slow cookers, almond flour cookbooks, superfoods, Paleo, juicing, Best-of collections, single subjects.
__________________________________________________________________________
U.K.: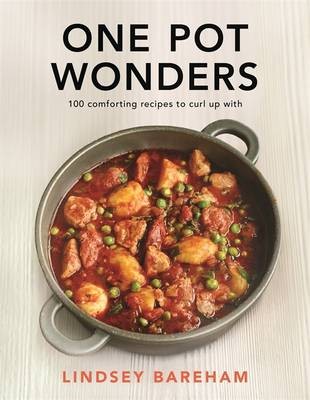 One-Pot Wonders, by Lindsey Bareham: When the temperature drops we crave comfort food, and that is what this book is all about. And even better, all the recipes are made in one dish so washing-up is at a minimum. Lindsey is a very experienced food writer and cookbook author so we know the recipes will work.
Sweet Mandarin Cookbook, by Helen & Lisa Tse: Powerhouse twins Helen & Lisa seem to succeed at everything they do. They gave up careers as respectively a lawyer and a financier to launch their restaurant Sweet Mandarin in Manchester and now also have a range of sauces and products. They were also each awarded the MBE in the New Year Honours list. Here they share recipes handed down through generations of their family.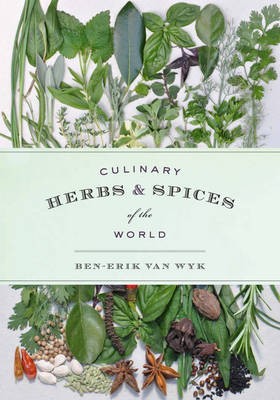 Culinary Herbs and Spices of the World, by Ben-Erik van Wyk: Published by the Royal Botanical Gardens in Kew, this claims to be the first fully illustrated, scientific guide to nearly all commercial herbs and spices in existence (and who are we are to argue with the experts?). This is a truly detailed work, delving into the history, science, cultivation and usage of each of the 150 species covered, finally offering one signature dish for which that herb or spice is best known.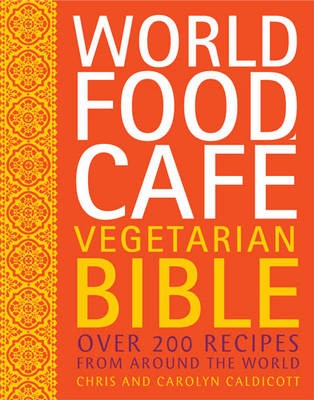 World Food Café Vegetarian Bible, by Chris and Carolyn Caldicott: Chris & Carolyn are the godparents of global vegetarian cuisine in the UK, operating for twenty years from their World Food Cafe in London's Covent Garden. World Food Cafe Vegetarian Bible collects the best recipes from two decades of globetrotting, gathering together recipes previously published in World Food Cafe, World Food Cafe 2 and The Spice Routes.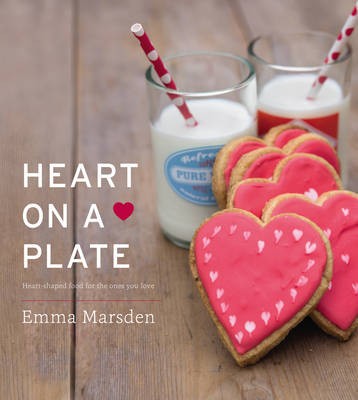 Heart on a Plate, by Emma Marsden: Cutesy, but timed well for Valentine's Day. The author claims that heart-shaped food is a year-round treat but we don't see this really being useful beyond on Feb 14th (unless of course you are a true romantic).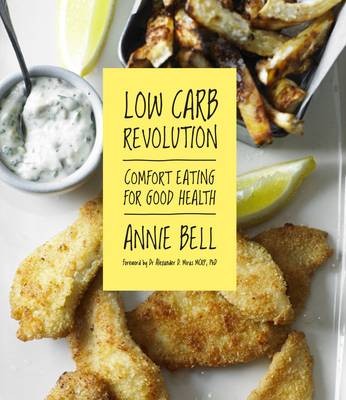 Low Carb Revolution: The Comfort Eating Diet for Good Health, by Annie Bell: It's that time of year when we try to eat healthily but due to the winter weather we crave comfort food. Annie Bell, author of many wonderful cookbooks, comes to the rescue with 120 innovative international recipes that show low carb food can still be filling and delicious, while helping you lose weight.
__________________________________________________________________________
Australia & New Zealand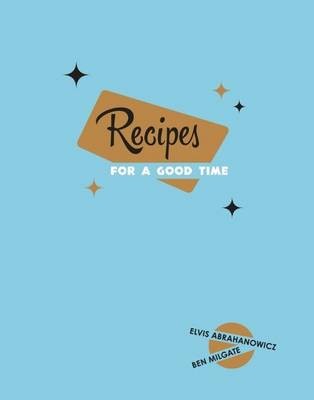 Recipes for a Good Time: Stories, Food and Cocktails from Bodega, Porteno and Gardel's Bar, by Ben Milgate and Elvis Abrahanowicz: This is the first cookbook from the dynamic team who run one of Sydney's hottest restaurants. Over 50 favourite recipes from their Argentinian inspired restaurants and bars can all be easily achieved at home. There is a great section on barbecuing, including the right woods to choose and recipes for Slow-Cooked Lamb, Suckling Pig, mouth-watering crispy-fried Brussels sprouts, and their luscious cocktails.
A Homegrown Table: Food to eat with friends and family, by Emma Dean: Winner of 2013 Masterchef, Emma's recipes reflect her farm-to-table approach to food, with 80 nourishing recipes.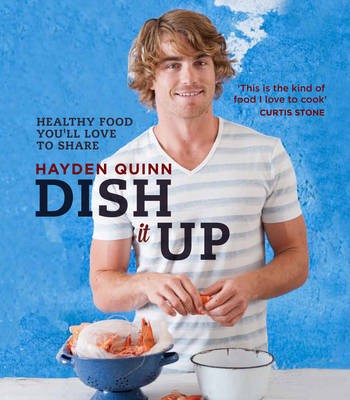 Dish it Up by Hayden Quinn: Although runner up in the 2011 Masterchef, Hayden become a regular face on Australian TV. This is his first cookbook with recipes inspired by his beach-living lifestyle.
Most of the new books are about weight loss with publishers taking advantage of our holiday excesses:
Low-fat Family Food, by Australian Women's Weekly Weekly


Weight Watchers The Complete Kitchen, by Weight Watchers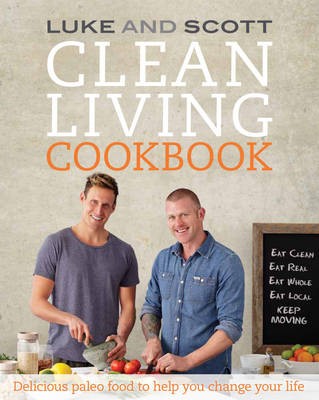 Clean Living Cookbook: Delicious Paleo Food to Help You Change Your Life, by Luke Hines and Scott Gooding

Cave Women Don't Get Fat: The Paleo Chic Diet for Rapid Results, by Esther Blum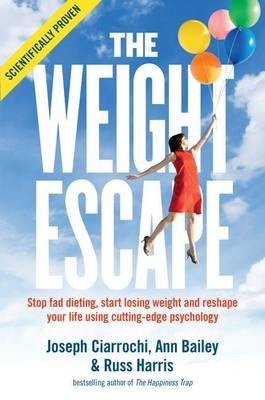 Weight Escape, by Ann Bailey and Russ Harris and Joseph Ciarrochi