Out-of-season cookbooks
January 14, 2014 by Susie
Today's post is brought to you by The Weather. Here in New England, we're enduring a cold, heavy rain. It's slowly eroding the mountains of gritty snow piled next to driveways and parking lots, but it's not quite warm enough to melt the underfoot ice that sends you sprawling after one ill-judged step. It's slow cooker weather, cocoa weather, roast weather.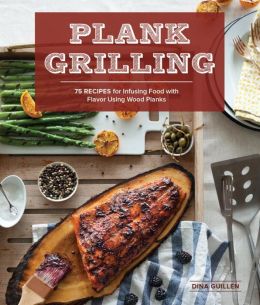 Yet what's the latest cookbook that rolls across the doorstep? Check it out!
Now I am unabashedly adore my Weber grill, and I drag it to the barn only reluctantly around Columbus Day. But the idea of lighting up – maybe after donning several layers of Gore-tex and fleece – has zero appeal to me at this time of year.
But at least grilled foods are still a hot meal. What puzzles me even more are books about fruity, yogurty smoothies – published in January. Sure, like everybody else I feel a tug of overindulger's remorse after the holidays. I might go easy on the bacon and the cookies for a few weeks. But you won't catch me near anything that's going to lower my core temperature by several degrees.
Don't get me wrong – I admire those stalwart souls who can do without comfort and comfort foods at the bleakest time of year. But there can't be many of them, and I can't help asking myself: how do these publishers pull it off? What's their bottom line look like?
If you have any explanation for these out-of-season apparitions – or if you buy them yourself – please, enlighten me!