November 2013 Cookbook Roundup
November 23, 2013 by Susie
Every month Susie Chang reviews new cookbook releases and notes trends in the United States. And she may also occasionally throw in a review of a "not-quite cookbook." And for our non-U.S. members, Jane and Fiona provide similar reviews for new U.K., Australia, and New Zealand releases.
__________________________________________________________________________
United States:
In October, publishers pushed forth a brash brigade of talkworthy cookbooks – celebrities, restaurants, anything with a "name," a "face," or a "brand." By contrast, this November's cookbooks are earnest and adventurous, but they come with something to prove. Strangely, there are no new blockbuster baking books or slow cooker books – they all came out last month.
I'll start with three I missed from the last week of October.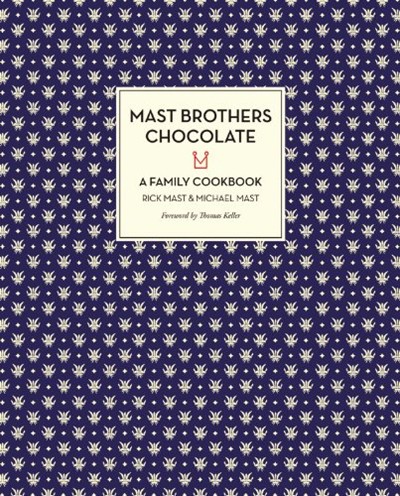 Mast Brothers Chocolate: A Family Cookbook, by Rick & Michael Mast: A fervent ode to chocolate, with iconic recipes and a strong sustainability ethos.
One Good Dish: The Pleasures of a Simple Meal, by David Tanis: Thoughtful, vivid, impeccably shot – a pleasure of a volume and eminently giftable.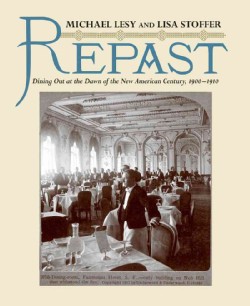 Repast: Dining Out at the Dawn of the New American Century, 1900-1910, by Michael Lesy and Lisa Stoffer: Fascinating read about food in America's most unequal age (before now).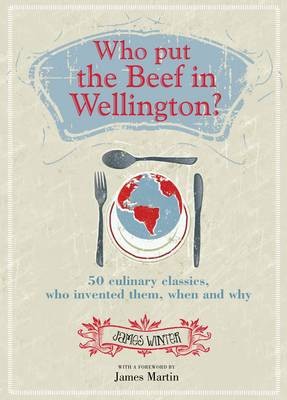 Who put the Beef in Wellington?: 50 Culinary Classics, Who Invented Them, When and Why, by James W. Winter and James Martin: Tales of origins for many classic dishes, with accompanying, somewhat simplified recipes.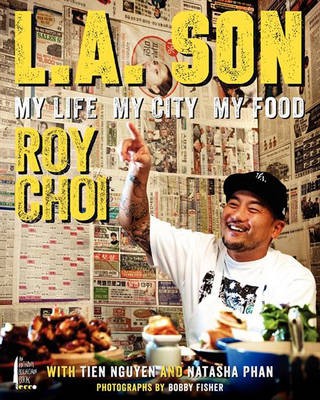 L.A. Son: My Life, My City, My Food, by Roy Choi: One of the first food-truck stars shares his story – another brash Asian-American rebel cook after the mold of David Chang and Eddie Huang.
My Rio de Janeiro: A Cookbook, by Leticia Moreinos Schwartz: A carioca cookbook, filled with colorful, tempting dishes and ingredients which will be hard to source.
Classico e Moderno: Essential Italian Cooking, by Michael White, Andrew Friedman, and Thomas Keller: Mix of traditional Italian dishes you may already know how to make and restaurant innovations that will either inspire or intimidate you.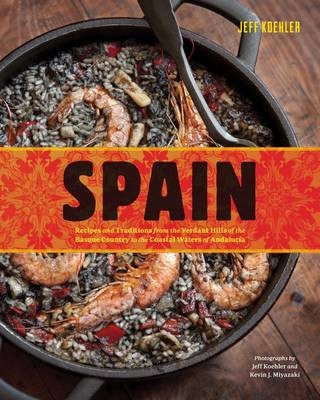 Spain: Recipes and Traditions from the Verdant Hills of the Basque Country to the Coastal Waters of Andalucía, by Jeff Koehler and Kevin J. Miyazaki: This year's regionally focused contribution, part travelogue and part cookbook.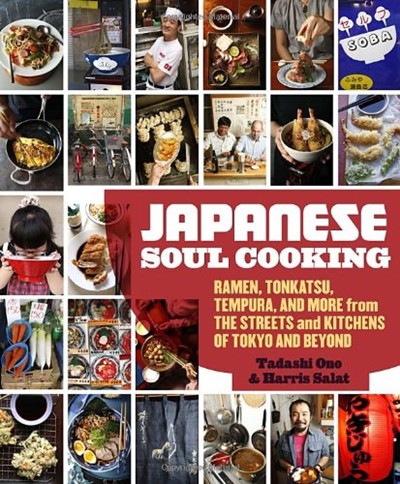 Japanese Soul Cooking: Ramen, Tonkatsu, Tempura, and More from the Streets and Kitchens of Tokyo and Beyond, by Tadashi Ono and Harris Salat: A sleeper hit with excellent formulations of Japanese comfort foods from udon to tempura.
Wintersweet: Seasonal Desserts to Warm the Home, by Tammy Donroe Inman: Essentially, a good collection of baked treats.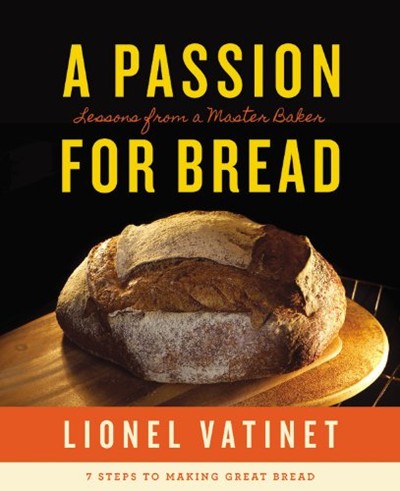 A Passion for Bread: Lessons from a Master Baker, by Lionel Vatinet: This season's offering for the serious bread baker.
Some November trends: Italian revisited (again!), international and East Asian, and a handful of Paleo books to help shed the holiday pounds.
U.S. and U.K.: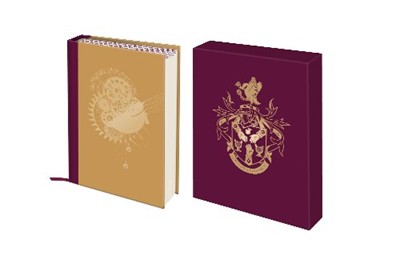 Historic Heston, by Heston Blumenthal: Historic Heston charts a quest for identity through the best of British cooking that stretches from medieval to late-Victorian recipes. Taking twenty-eight historic dishes apart, then putting them together again, Heston examines the history behind each one's invention and the science that makes it work. Either an act of historic egotism or a thought-provoking indulgence, this one's for the epicure who has everything.
U.K.: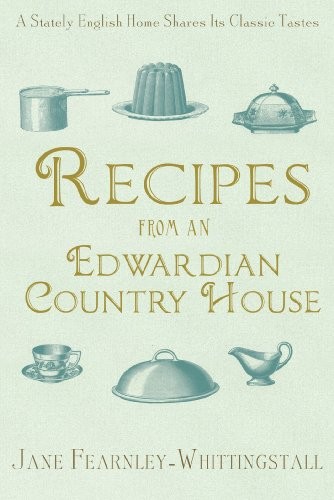 Recipes from an Edwardian Country House, by Jane Fearnley-Whittingstall: The mother of Hugh of River Cottage fame, Jane takes us on a culinary pilgrimage, rediscovering classic recipes from the Edwardian kitchen. A good gift for any Downton Abbey fans.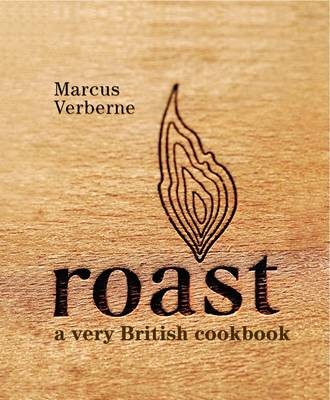 Roast: A Very British Cookbook, by Marcus Verberne: Located in the London food-lovers mecca of Borough Market, Roast is a champion of British farmers and food producers. Having had a fantastic meal at the restaurant myself, I can vouch for Marcus's skills.
Big Table, Busy Kitchen, by Allegra McEvedy: A celebration of food, home, love and life, inspired by Allegra's mother's handed-down recipe collection, the source of so many happy meals and memories.
The Great British Bake-Off: Winter Kitchen, by Linda Collister: The GBBO spin-offs continue with recipes for when the temperature drops – not just baking but also soups & stews, roasts, preserving and holiday entertaining and gift ideas.
The Pocket Bakery, by Rose Prince: The bakery started as a way for Rose's children to earn their pocket money on a Saturday morning and has now expanded into a successful local bakery, selling bread, cakes and pastries.
Australia & New Zealand:
Lantern Cookery Classics Box Set Volume One, by Stephanie Alexander, Matt Moran, Gary Mehigan, Kylie Kwong, George Calombaris and Maggie Beer: Lantern Cookery Classics gathers timeless recipes from these much loved authors in this new series of indispensable books for your kitchen bookshelf, and this convenient boxed set is perfect as a gift or to enhance your own collection. Eat Your Books has a Box Set as a giveaway to one lucky member – enter here.
delicious. Love To Cook, by Valli Little: From the editor of Australia's leading food magazine, Vallie Little's latest book, Love to Cook, is designed to help you discover (or rediscover) the joy of spending time in the kitchen and at the table.
Love Italy, by Guy Grossi: More than just a cookbook, top Melbourne chef, Guy has travelled to Italy to meet the people and learn more about their artisan products. Using traditional Italian ingredients, he has created 150 recipes for you to produce authentic recipes at home.
The New Classics, by Donna Hay: Donna Hay's latest book is her biggest and best yet and contains family favourites and new recipes all written in Donna's trademark simple, clear and easy way.
Everyday, by Karen Martini: In Everyday, Karen makes coming up with new meal ideas easy, sharing her best no-fuss recipes for all the delicious salads, pastas, pizzas, curries, roasts, one-pot dinners, puddings, cakes and biscuits you'll ever need.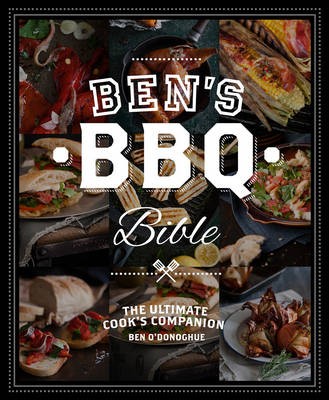 Ben's BBQ Bible, by Ben O'Donoghue: This book is a compendium of Australian chef Ben's classic barbecue recipes with an additional 40 brand-new recipes. Includes everything from juicy meats like Mexican suckling pig, to vegetarian dishes like Artichokes with lemon, honey, thyme and almond.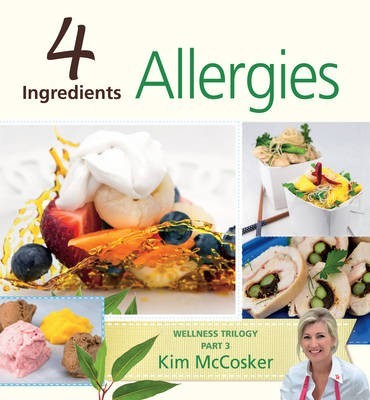 4 Ingredients Allergy Free, by Kim Mckosker: The 3rd in the Wellness Trilogy by the 4 Ingredients queen. All recipes are free of the 9 common allergens.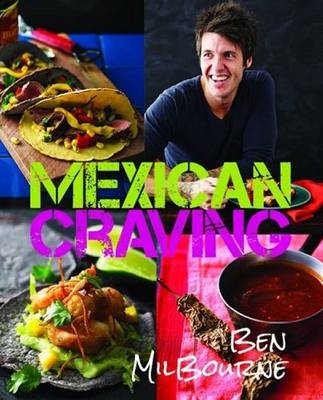 Mexican Craving, by Ben Milbourne: Ben Milbourne, Masterchef Australia, has a fresh take on Mexican cuisine and ingredients. Mexican food is one of the oldest cuisines, yet one of the newest trends.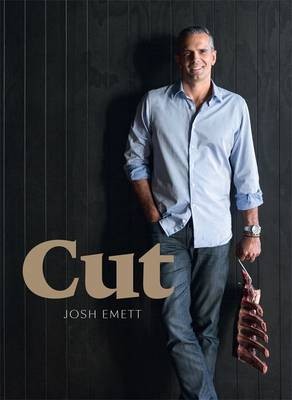 Cut: Josh Emett's Kitchen, by Josh Emett: After spending many years in Gordon Ramsay's restaurants and earning a Michelin star, Josh returned to NZ to judge on MasterChef and open his own restaurants. Cut is a meat focused book, which shows you how to use various meat cuts and recipes for each, plus side dishes and sauces.
The Complete New Zealand Seafood Cookbook, by Auckland Seafood School: This beautiful book is not just a collection of great recipes, it also has useful information about catching, preparing and cooking. As summer approaches and fishing season begins, it's a great 'bible' for any Kiwi who loves fishing, cooking or eating seafood.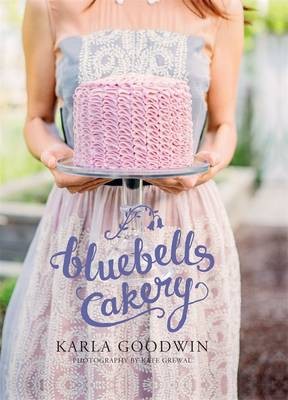 Bluebells Cakery Cupcakes, Slices and Other Baked Treats, by Karla Goodwin: Karla Goodwin is the talented baker behind the boutique Auckland cake shop Bluebells Cakery. She perfected her craft while living in London where she worked in one of the UK's most prestigious cupcake bakeries, Primrose Bakery. Karla's first book reflects her baking style – sweet, playful and with a vintage twist.
Nadia's Good Food Cookbook, by Nadia Lim: Dietitian and Master Chef Nadia is well-known for her excellent healthy recipes. She provide Healthy Day Menus to help you achieve a balanced diet. Each recipe has nutritional analysis.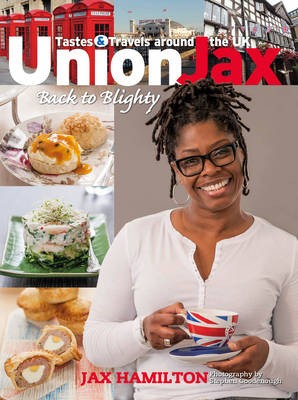 Union Jax: Tastes & Travels Around the UK, by Jax Hamilton: Brit now living in NZ and finalist on Masterchef, Jax chronicled a trip back to the home country and gives her take on the food scene, from posh eateries, London markets, candy floss in Brighton and her Kiwi take on Irish stew – in Ireland.
And the Latest from Australian Women's Weekly: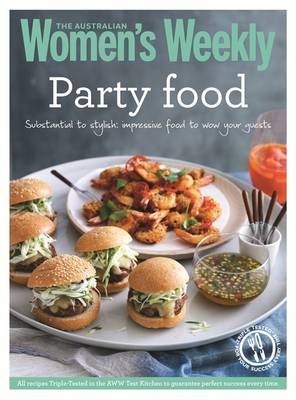 Party Food: Savoury and Sweet Small Treats for Any Special Occasion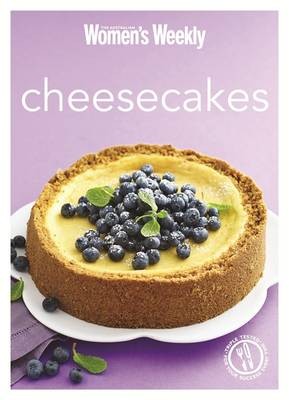 Cheesecakes: The Best-Ever Cheesecake Recipes – All Triple Tested for Perfect Results Every Time
Mexican: Burritos, Salsas, Chillis, Tacos and Quesadillas from the Legendary Test Kitchen