Cookbook giveaway – Eat Your Vegetables: Bold Recipes for the Single Cook
August 26, 2013 by Lindsay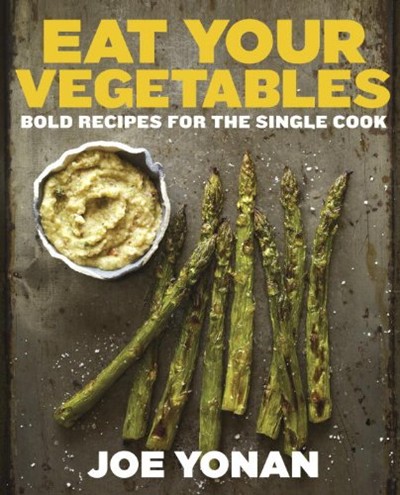 Here at EYB we're all for encouraging our members to indulge their passion for cookbooks. To that end, we've created a program to give our members a chance to win a copy of new, exciting cookbooks that have just been published. To see all the contests, just look in the right-hand category column on any blog page and click on "Cookbook Giveaways."
This time, we're excited to give away a copy of Eat Your Vegetables: Bold Recipes for the Single Cook, by Joe Yonan, Food and Travel editor for the Washington Post and author of Serve Yourself: Nightly Adventures in Cooking For One. To learn even more about the book , check out our interview with Joe.
To win one of the cookbooks, just post a comment to this blog answering the question: What's your favorite thing to cook when you're by yourself?
Additional rules are:
Please make certain you have signed in to the EYB website (you don't have to be a paid member). This ensures that we have your email address and can get in contact with you.
The giveaway will expire in 4 weeks on September 23, 2013.
This contest is now closed. The winner, selected by a random number generator, is PatriciaAnn – congratulations.