The selling of style
March 22, 2012 by Susie
Something odd is going on in cookbook merchandising, and I'm trying to understand it.
We're all familiar with the explosion of food websites and food blogs in the last 10 years and their inevitable transition into print. From Heidi Swanson and the Tipsy Baker to Food52 and Serious Eats, there's an abundance of popular online hosts who've turned author, and there are more every day.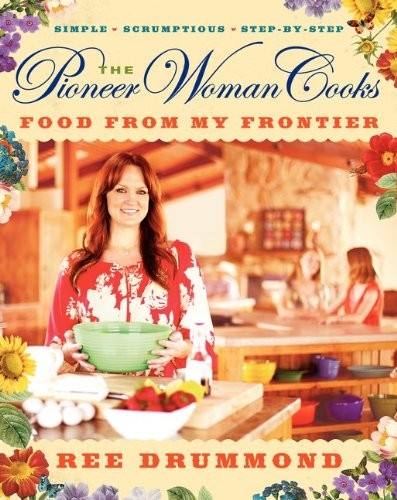 Many, like Ree Drummond (the "Pioneer Woman Cooks") and Fifi O'Neill (the "Romantic Prairie" magazine) sell a DIY kind of lifestyle that their readers don't necessarily have the time or life circumstances to undertake themselves. It's not the first time that cooks who are also talented photographers and stylists have taken off in print. It's certainly not the first time a domestic-shelter editor has successfully sold a lifestyle (see "Stewart, Martha".) So that's not what's odd.
What I don't quite get is that if you look at these cookbooks closely–and they are real eye candy, some of them–something doesn't quite add up. Consider the Romantic Prairie Cookbook (by an expatriated Parisian living in Florida). Grilled chicken with mandarin oranges? No mandarin oranges on the prairie, unless I'm mistaken. There are sausages and breads in the recipes, but they're mostly storebought. Recipes for salmon, mussels, fish in a salt crust? Exactly where is this prairie? And is it near Balducci's?
The new Pioneer Woman Cookbook: Food from My Frontier makes me wonder, in the same sort of way, which frontier we're dealing with: Italian meatball soup? Thai chicken pizza? ChickenParmesan? Mango margaritas? It's true that there is a recipe for pickles and a recipe for jam in the back. But the language of sustainability, self-reliance, and rugged wholesomeness conveyed by the photographs is not spoken equally by the food.
I'm not wearing my reviewer hat, and I don't mean to denigrate the food itself, which I haven't tested and which looks perfectly fine. No matter where it hails from (and I think it's safe to say it's not from Kansas), it's straight-ahead comfort food, like what you might find in hundreds of midrange urban brunch places.
Some may find themselves asking, "Why make it when I can buy it in Brooklyn?" I'm not sure I can answer that. But my guess is that it's not the cookbook's content but its aura that you're buying–that glimpse of a life not lived by most of us–a life of pale sunrises, endless horizons, quiet insights silhouetted on horseback. Question is: is that life even being lived by those who sell it?