All tied up with a bow
October 3, 2011 by Susie
Lately I've noticed a new subgenre in cookbooks, hovering somewhere between "D.I.Y.", "Entertaining," and "Baking/Pastry". It's that tiny category of books focusing on homemade gifts from your kitchen. You know, the box of holiday truffles, the little jar of blackberry jam, the syrup you tapped from your own trees.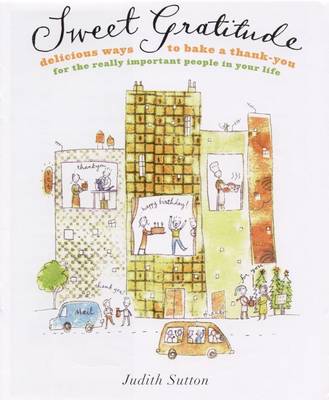 The first time I saw a book of this kind was in 2005. It was Judith Sutton's Sweet Gratitude: Bake a Thank-You for the Really Important People in Your Life. I thought it was charming, irresistible–and I still do, even though I have only ever used one recipe from the book.
Lately, though, it seems that the crafty, can-do attitude one sees both in the leisure class and the close-to-the-land class is creating a whole new population of domestic gods and goddesses. And where the household gods go, thither cookbooks follow.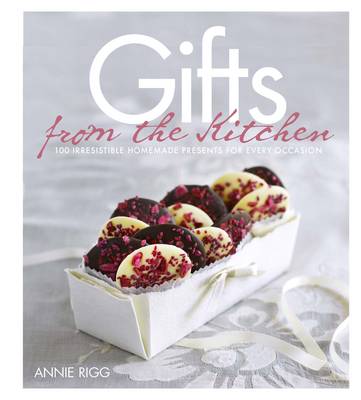 Just this last week I've seen Gifts from the Kitchen (Kyle Books) and Gourmet Gifts (Harvard Common Press), polished productions that point to readers who have taste, dextrous fingertips, and appreciative friends. Presentation is key in these pages, and you are as likely to find raffia, gingham, and a hot glue gun in the ingredients list as you are to find butter and sugar.
I know these books are popular (among EYB readers, too, as you'll see if you look at the number on "members' bookshelves") But the truth of the matter is that everything we make–for ourselves or others–is a gift, whether it comes in a pretty glass bottle or in a humble Tupperware. As much as I admire the pastel-colored macarons in the picture, some kind of lumpy cookie is more likely to get made here, and just as certain to get eaten. Mine is not a household where the perfect is allowed to be the enemy of the good.
We've still got a couple of months till gift-giving season.  You might be finishing up your homemade gifts (if they're canned tomatoes), or just starting them (if they're preserved lemons) or, if you're like me, you might not be thinking about it even a little ("Are you kidding?  I haven't even gotten costumes together for Halloween!").
Where do you fall on the gift continuum–totally-together Martha Stewart type? Last-minute slacker mom type? One-for-you, two-for-me weekend baker? Whichever we may be, I think we all know the secret behind our gifts, such as they are: it's the thought that counts.
Seen anything interesting?
Let us know
& we'll share it!